Augmented Reality Training Systems; Medical Training; Department of Defense
Modular Multimodal Casualty State and Care (M2CSC) Suite
Currently, medical trianing with mannequins can be expensive, difficult to scale, and limited in the ability to complete team training.  Funded by the Defense Health Agency, the Modular Multimodal Casualty State and Care (M2CSC) Toolkit is designed to change that. The system is a ruggedized and integrated system of patient state presentation and medical care evaluation tools that track casualty states and medical performance to present Augmented Reality medical scenarios to medical care providers that updates in real time.  To support integrated training, the M2CSC suite is designed to integrate with other computer-based training, live force-on-force systems, and present overlays on mannequins and human roleplayers.   
The system is being designed to integrate with the Army's embedded training framework and LT2 training suite.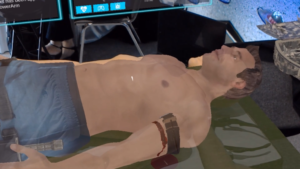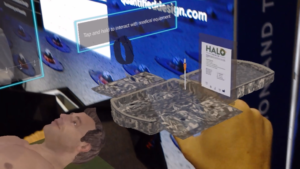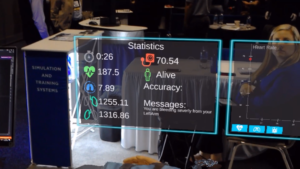 Virtual Reality Training Systems; Turn-key Training Solutions
American Airlines Cabin Crew Virtual Readiness Trainer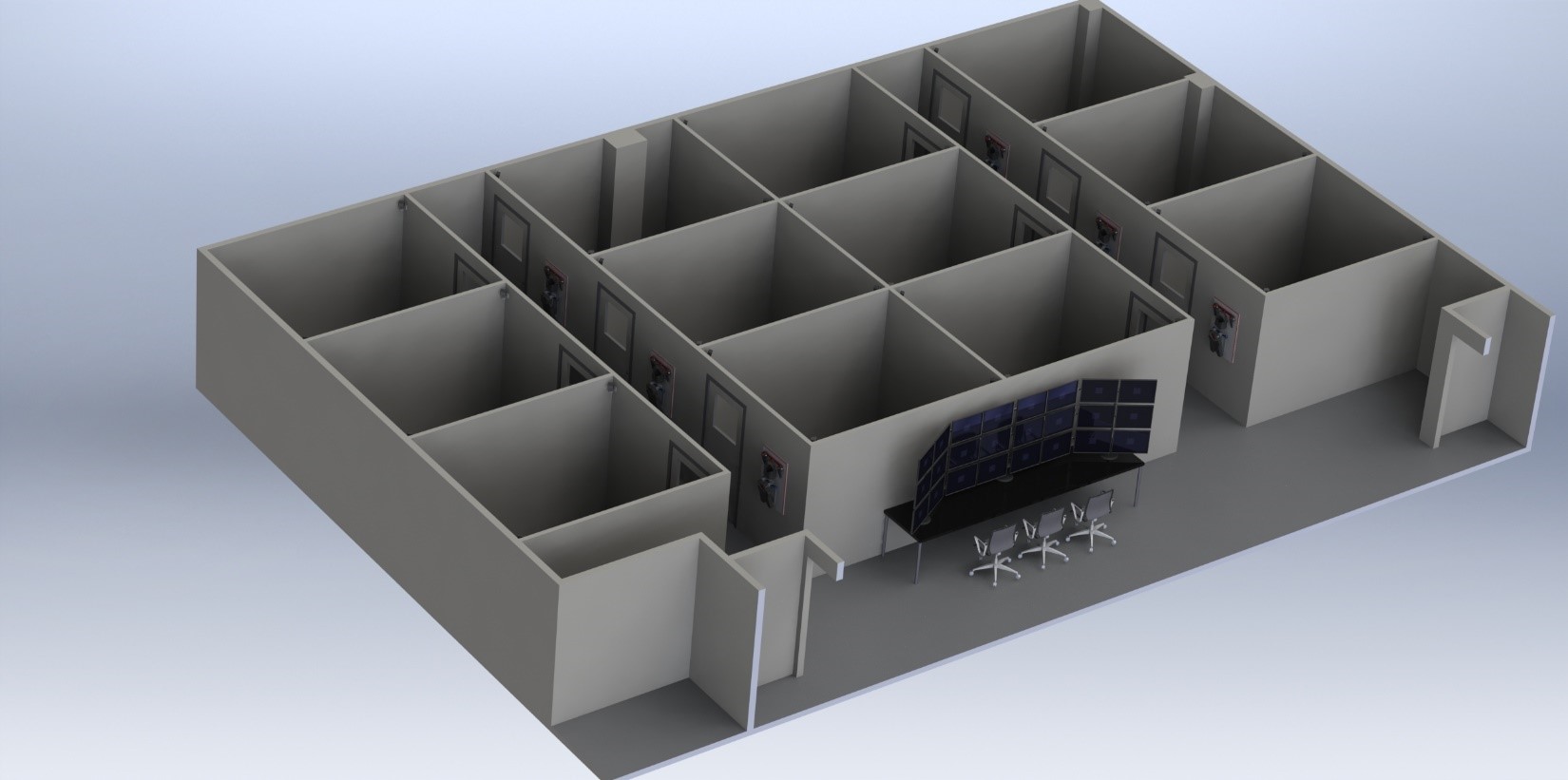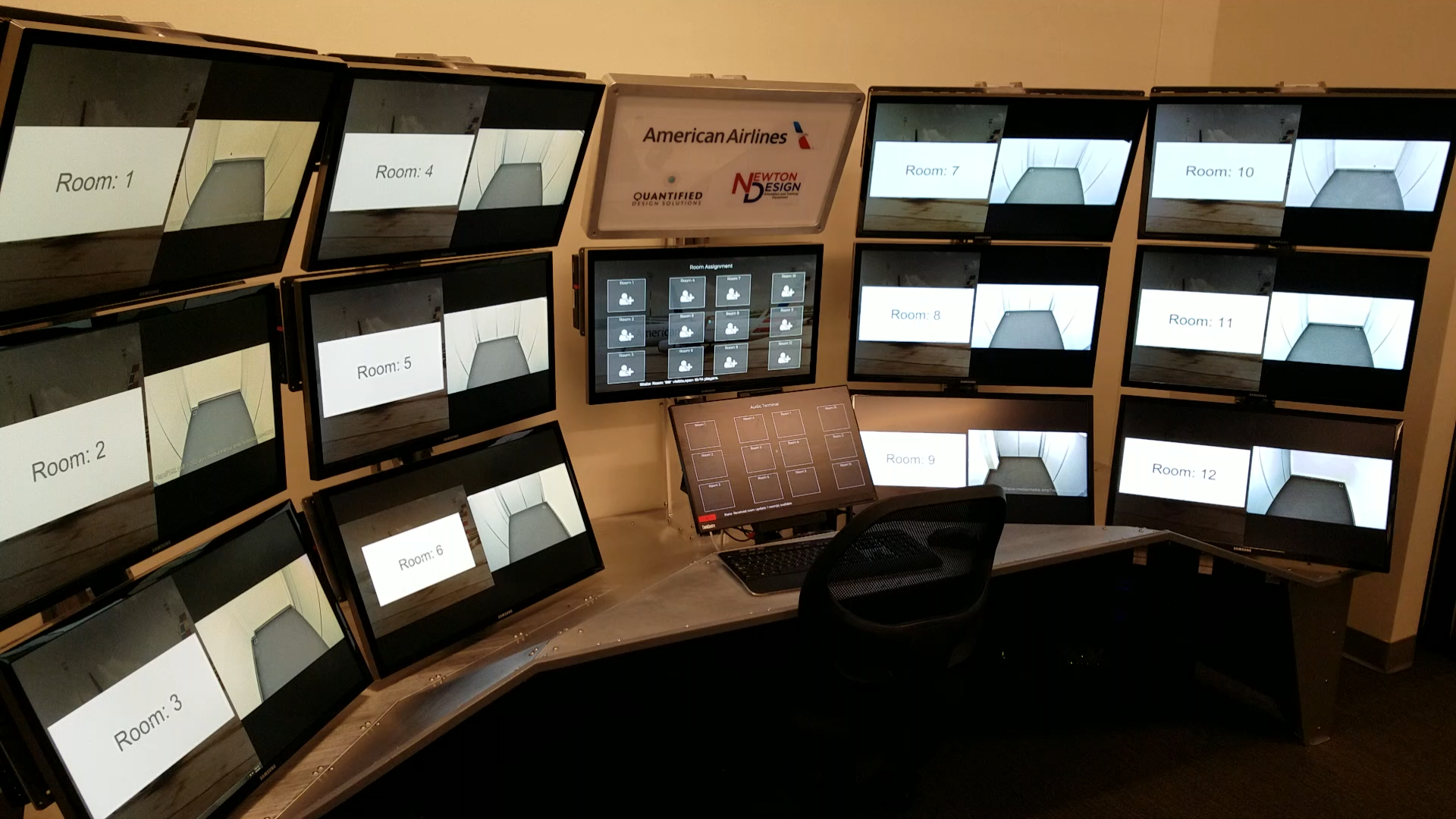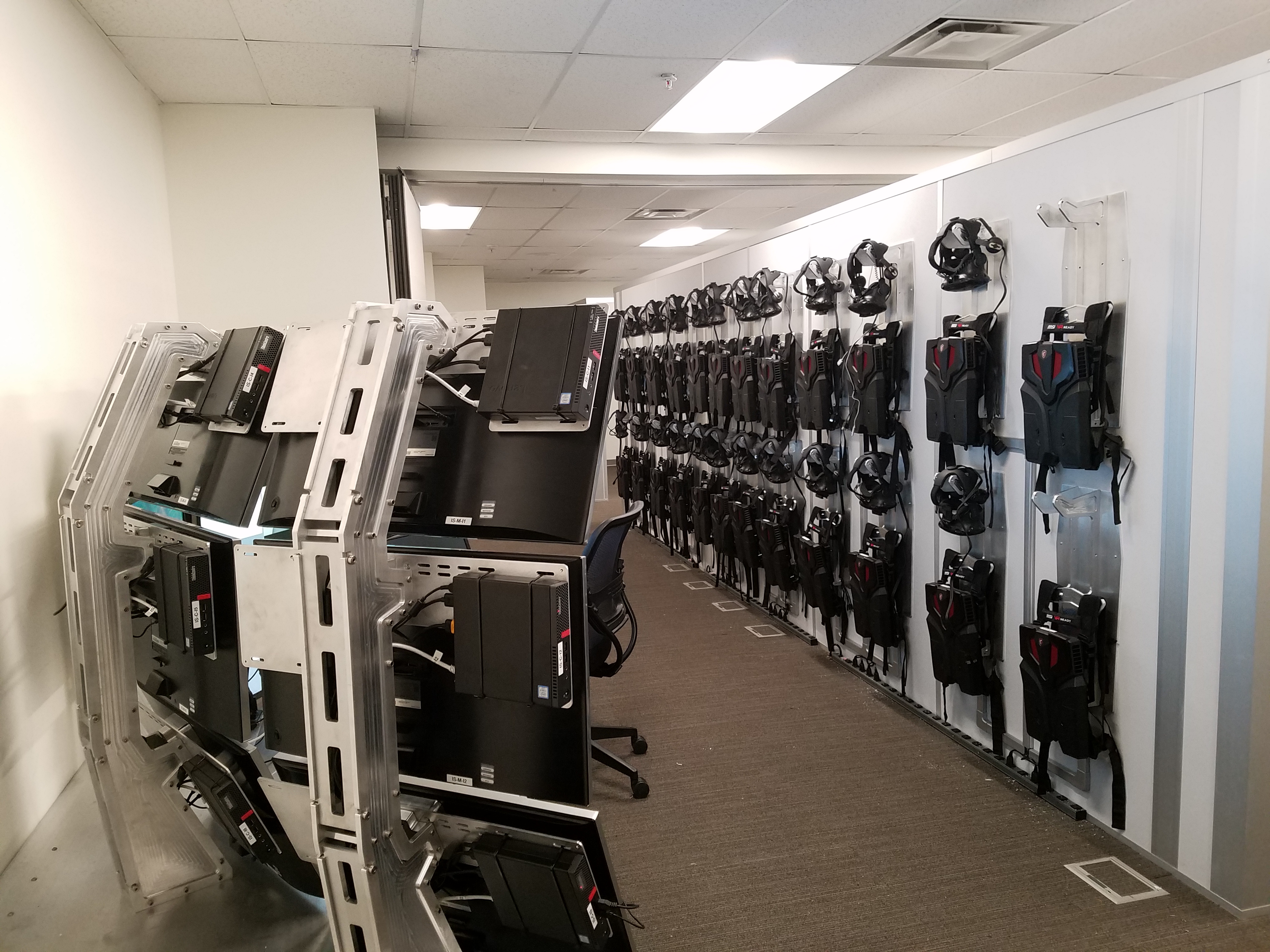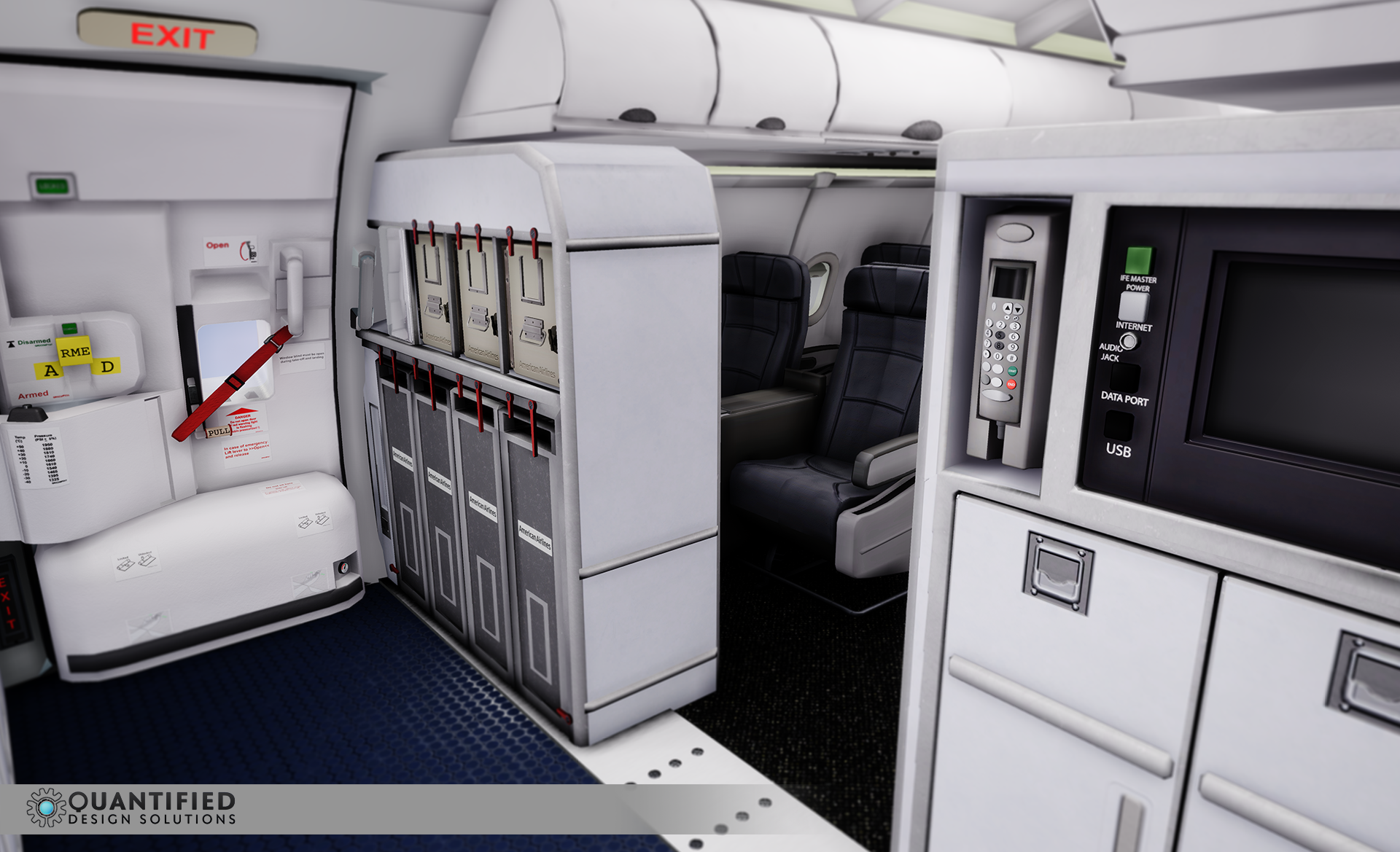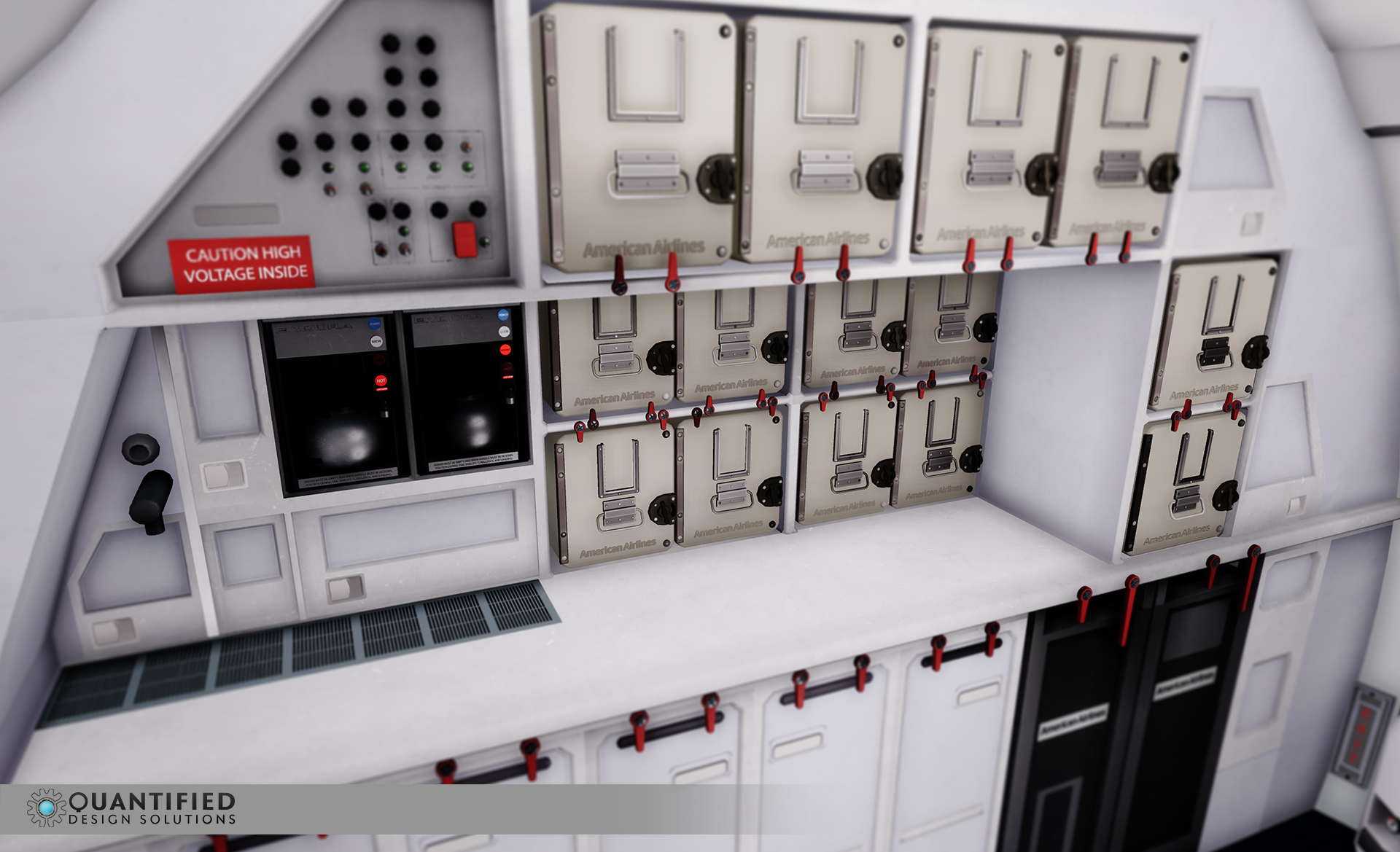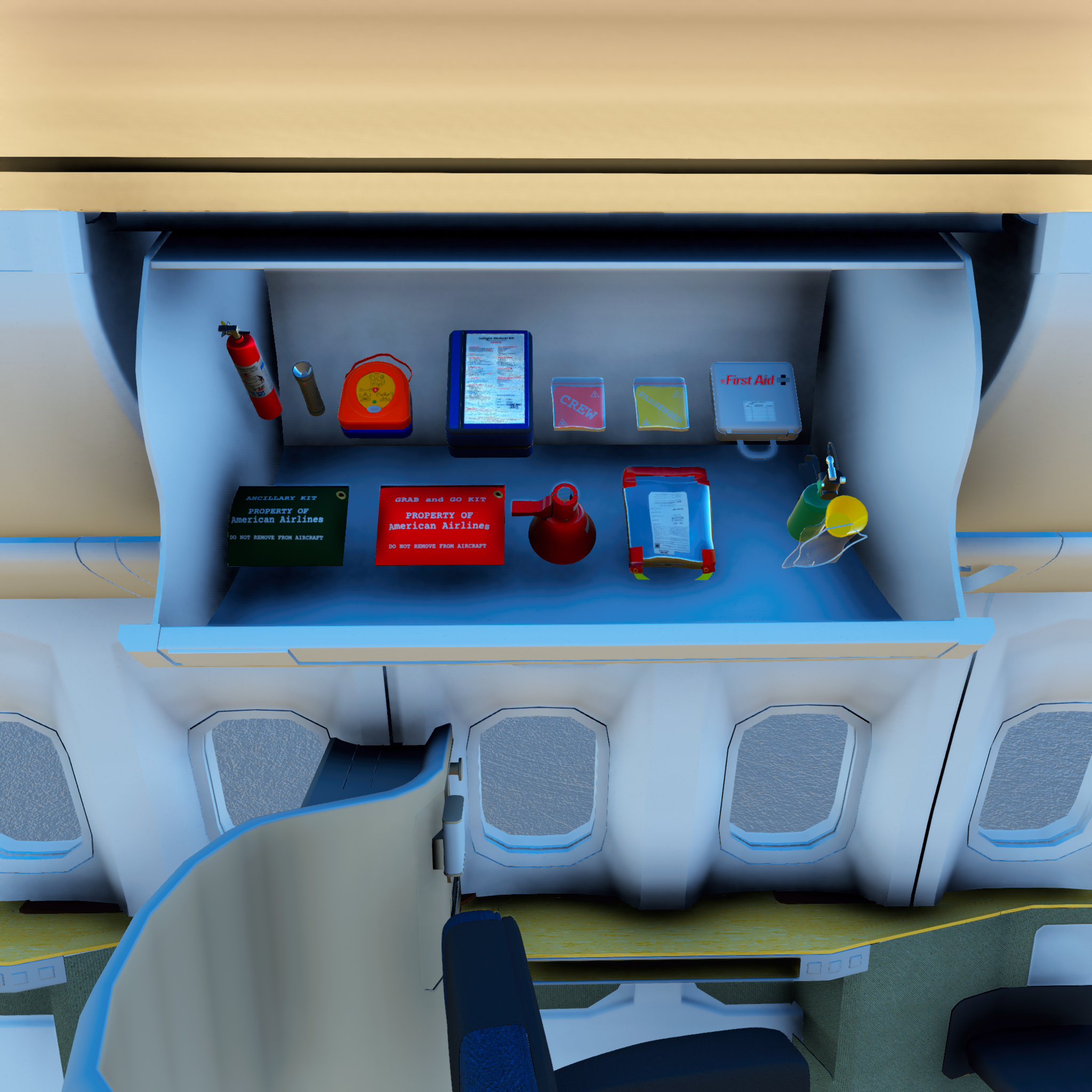 Quantified Design Solutions designed, developed, and installed the Cabin Crew Virtual Readiness Trainer at the American Airlines Training Center in Dallas, TX.  The virtual training lab provides self-guided training to airline cabin crew members
Quantified Design partnered with Newton Design to design and install a 12 room virtual training lab for students to practice door operation, emergency equipment familiarization, and targeted training scenarios.  The lab is powered by Quantified Design's flexible Cabin Crew Virtual Readiness (CCVR) software.  The training platform supports student self-guided learning, providing real-time and post-session performance feedback to students and integrating expert performance feedback within scenarios.  This feedback allows instructors to support training 12 students simultaneously.
The system was integrated into American Airlines' revamped new hire training process and was used to train over 1500 students within the first 6 months of use.  The application led to a an improvement of first-trial passing scores during initial door arming/disarming evaluations from 73% to 97%.
Software Development Kits, Development Tools
Extended Reality Flexible (XR-Flex) Software Development Kit 
Quantified Design Solutions developed the extended reality flexible (XR-Flex) Software Development Toolkit to expedite the development and deployment of Unity-based virtual, augmented, mobile, and computer-based training systems by providing a suite of standardized prefabs, components, and development tools that solve common problems found during the development of step-by-step procedural training scenarios and evaluations. 
XR-Flex supports defining key object locations for scenarios that teach and test students on the locations of objects in a new environment, tracking performance metrics for procedural trainers, displaying performance feedback and after-action review systems, and defining training content progression paths. 
In addition to including tools, functions, and prefabs that developers at Quantified Design use to quickly create and modify training scenarios for clients, the system also has integrated support that allows content to be exported to various training platforms including VR headsets, mobile devices, computer interfaces supporting the efficient and low-cost deployment of training content to multiple platforms.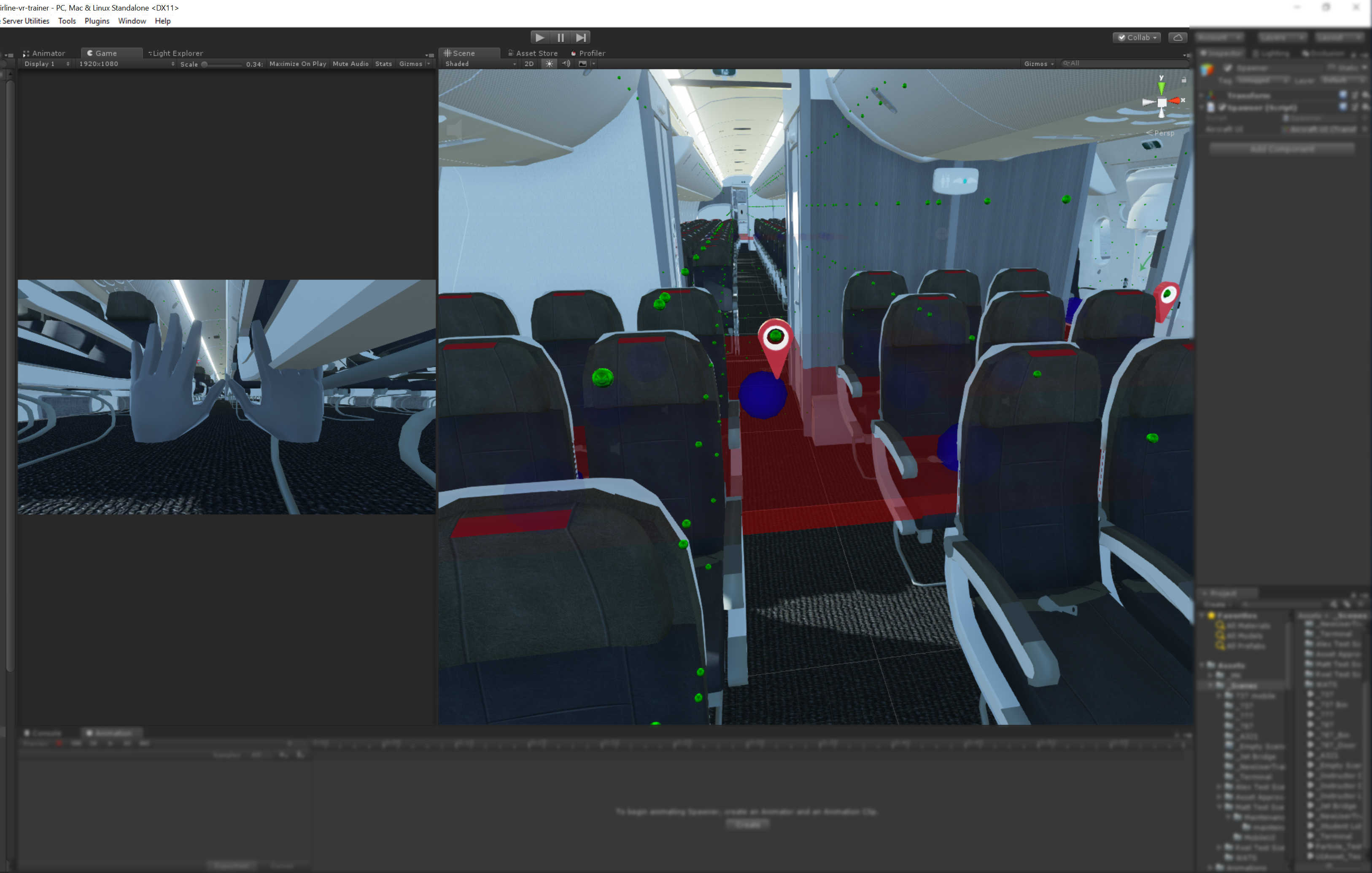 Live Training Systems
Slovenia Urban Assault & Convoy- IED Training Stations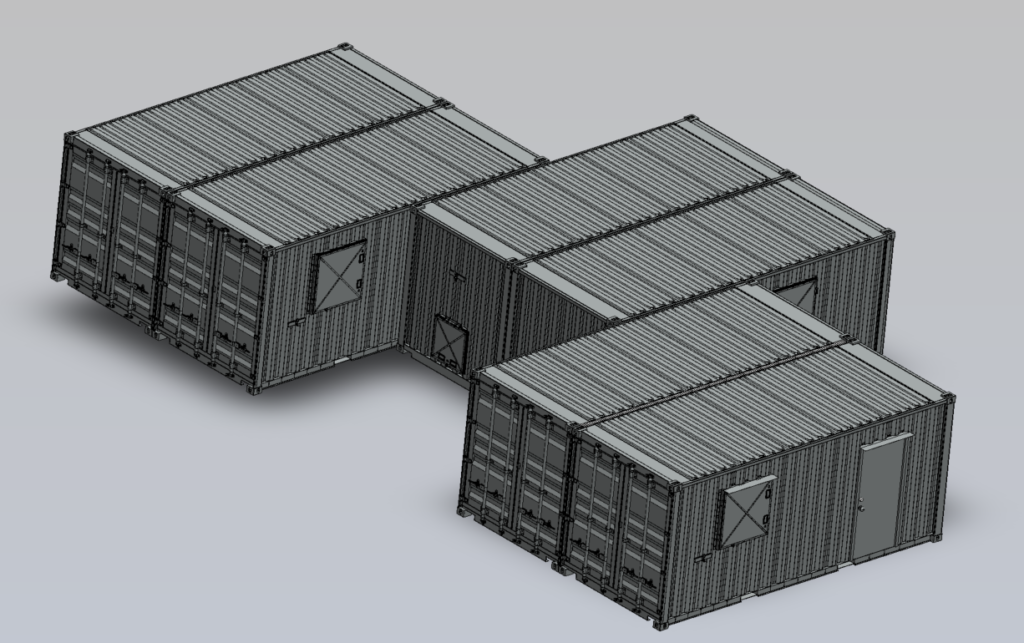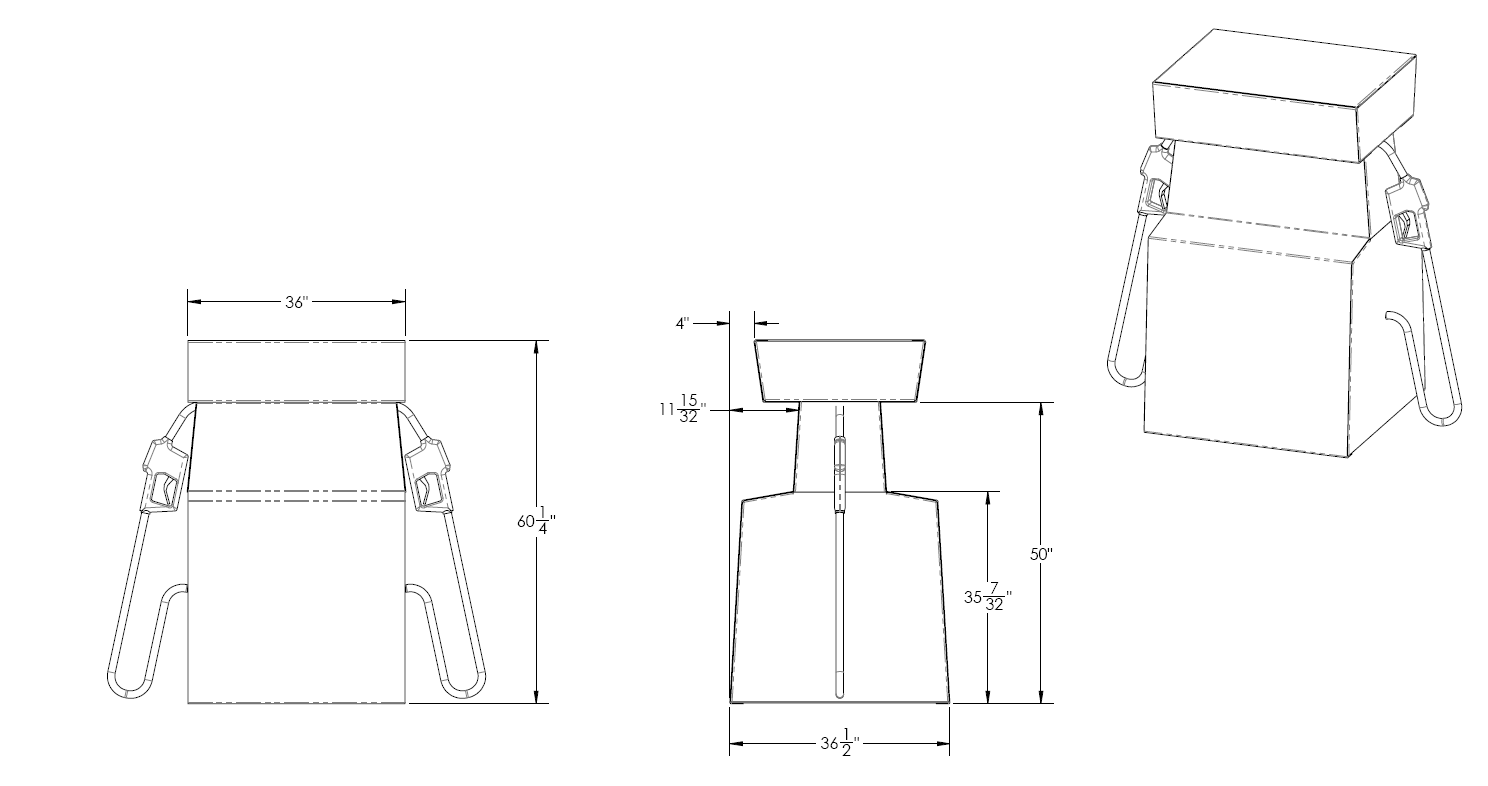 Quantified Design Solutions is working with Newton Design to design and develop the Slovenia Land Forces Urban Assault & Convoy IED Training Facility.  The live training facility is designed to provide a realistic and reconfigurable site for the Slovenian military forces to train MMOUT  tactics in support of NATO, UN, and EU peacekeeping operations.
Under the effort, Quantified Design Solutions is leading the training needs review, program management, logistics, IUID, configuration management, testing, and the coordination of the international delivery and installation of the training facility.  The effort requires coordination with the Slovenian Army, PEO-STRI, Newton Design, and manufacturing subcontractors.
Live Training Systems
747 Aircraft Environment Research Facility Seat System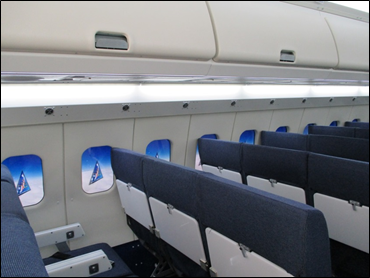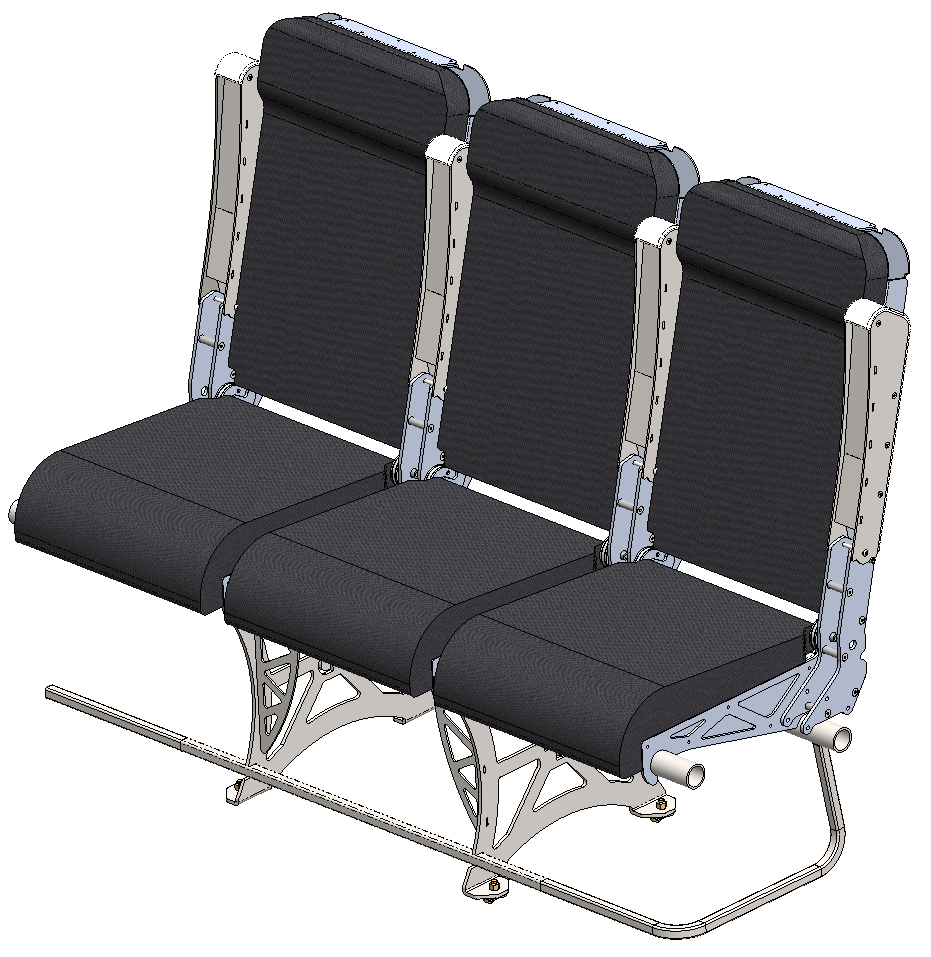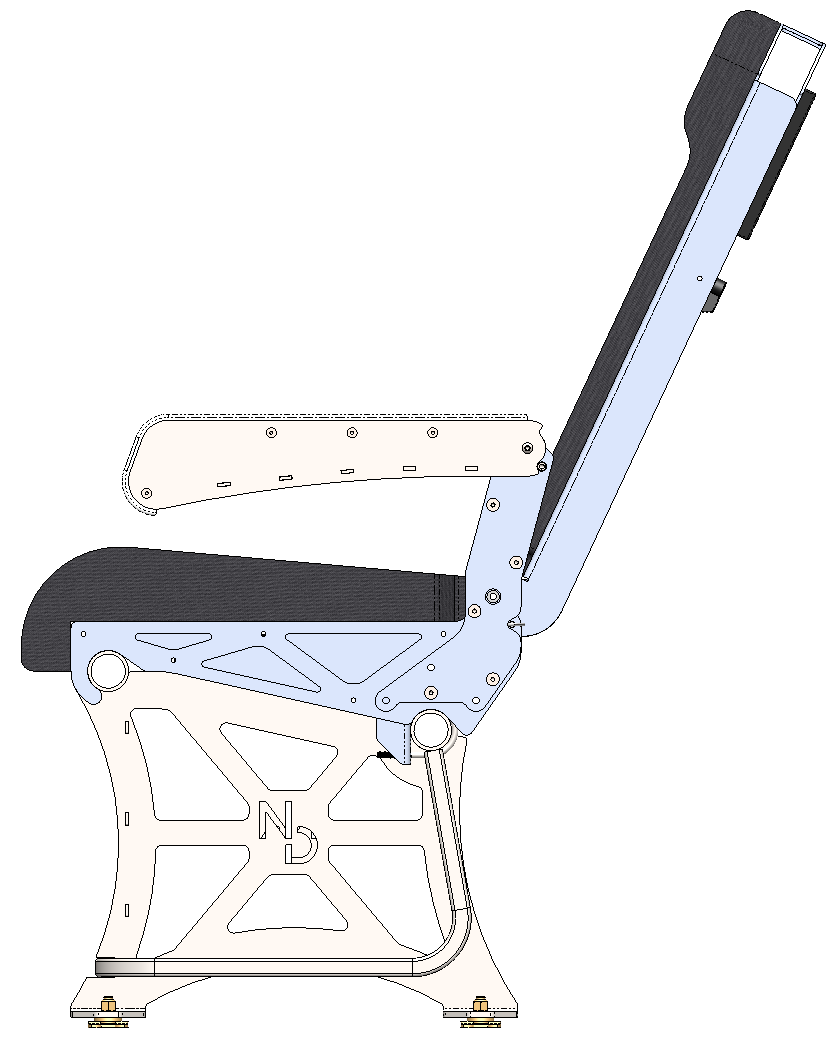 The Federal Aviation Administration (FAA) Civil Aerospace Medical Institute (CAMI) conducts research to enhance aviation safety and improve occupational health for the civil aviation community.  There research is conducted using systems such as the Aircraft Environment Research Facility (AERF), a full-sized reconfigurable Boeing 747 fuselage test facility.
Quantified Design Solutions is supporting an effort to develop, fabricate, and install a new seat system within the AERF to support future research, validation, and certification studies.  The seat system includes both realistic passenger seats and flight attendant seating.  The challenge was to create a modular system that are operationally accurate while being designed to be interchangeable to support reconfiguration, maintenance, and lowest-cost replacement when required.  The design supports all stakeholders, ranging from the acquisition team to researchers and maintainers.